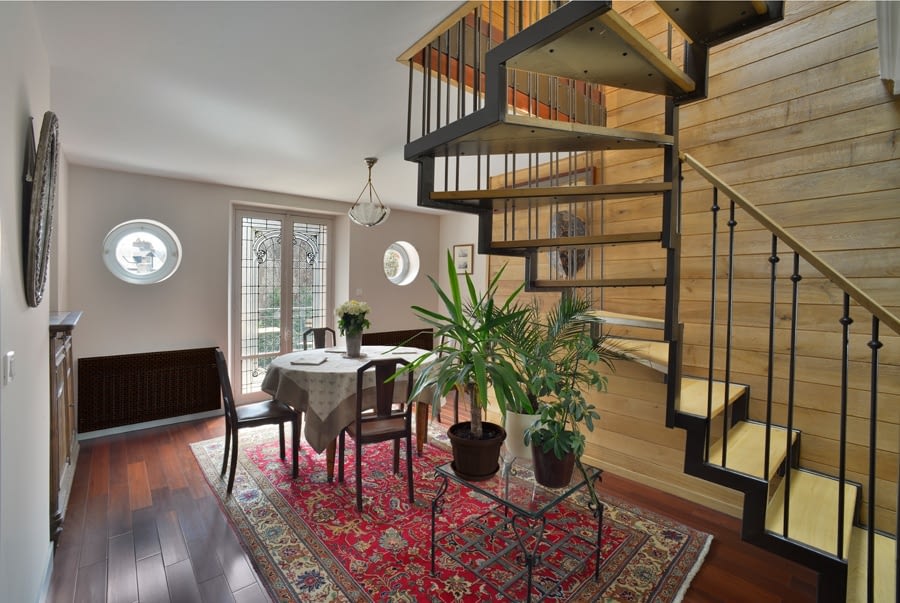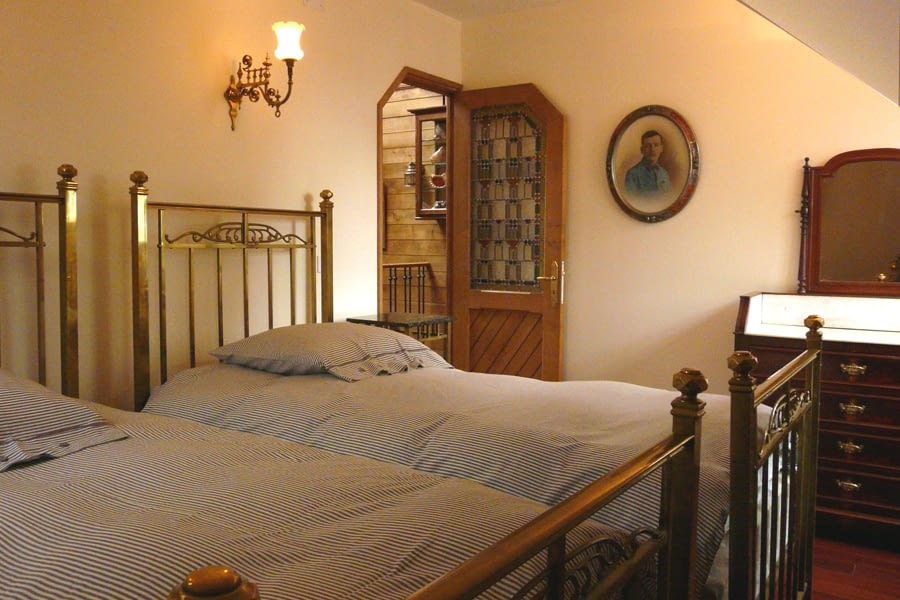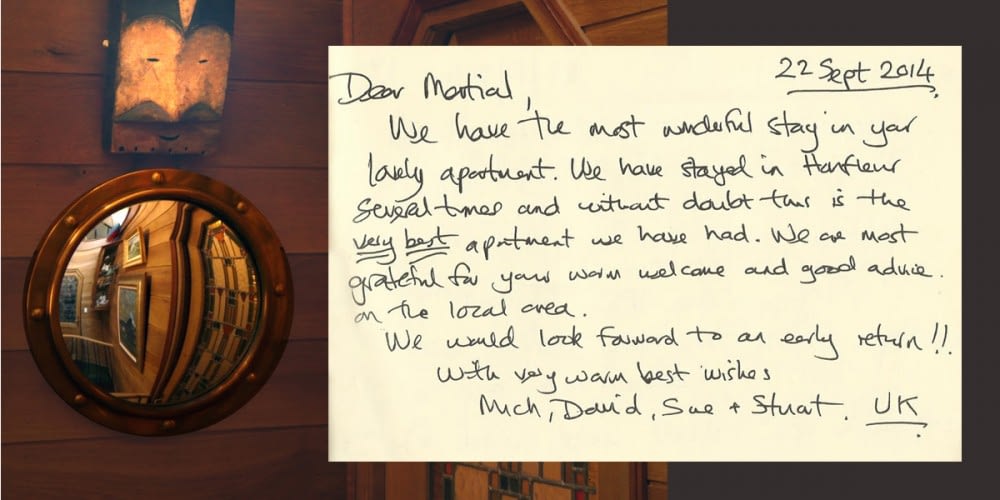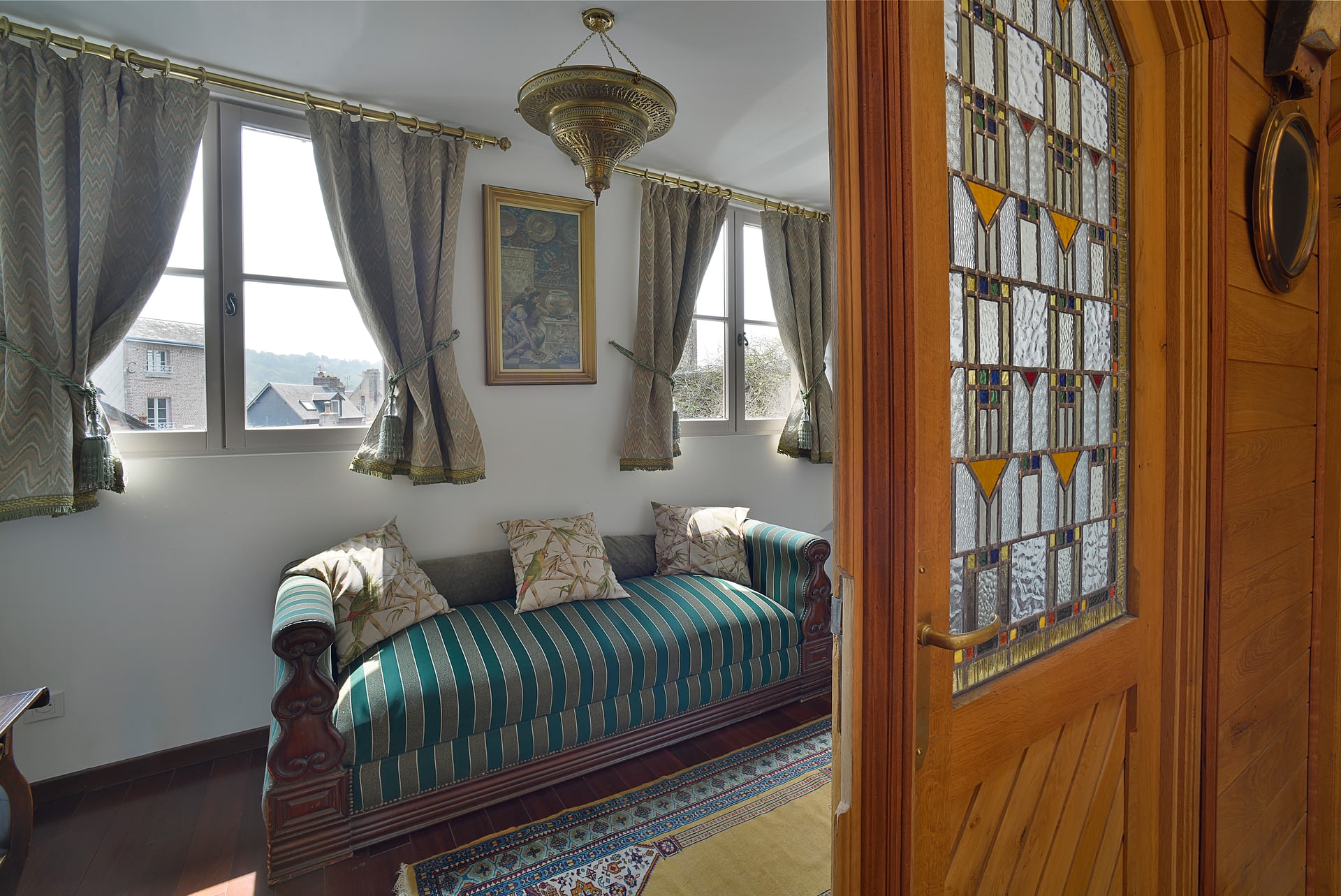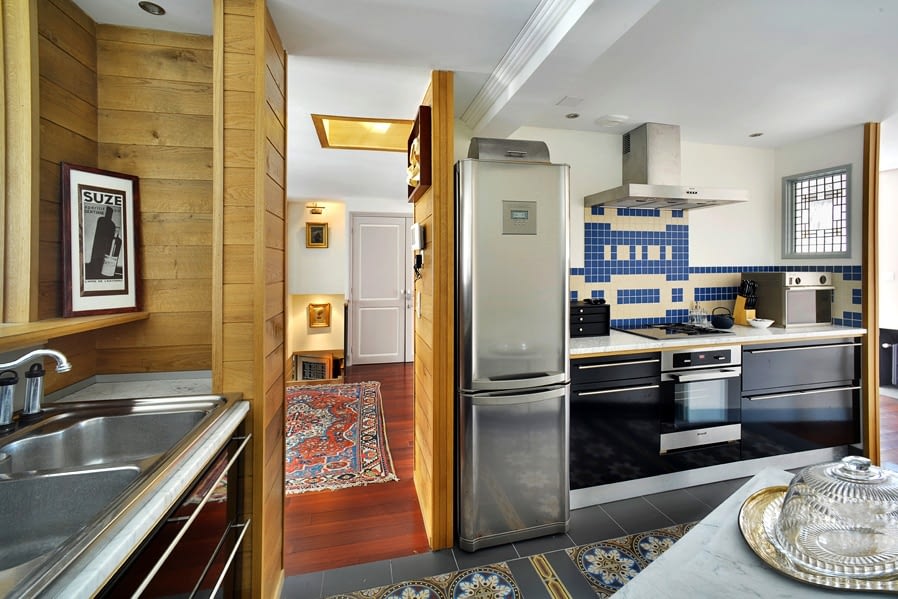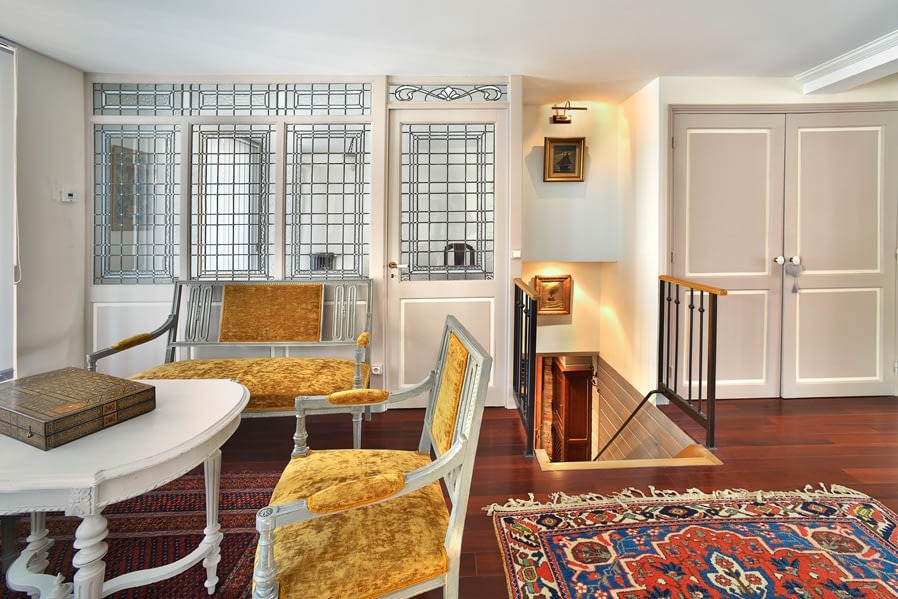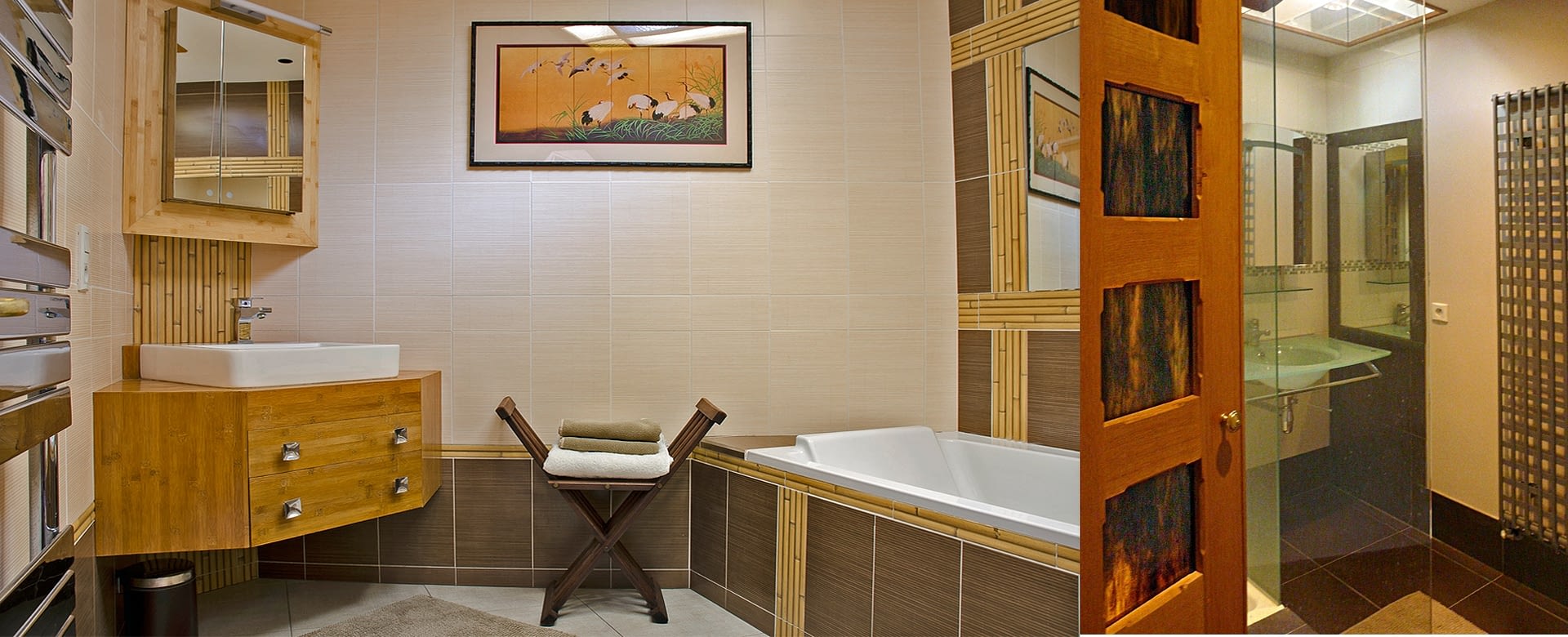 Espace repas et escalier.web
MOGACARTE011 e1464552542661
Salles d eaux panoramiques
The "Mogador" apartment, a charming stopover in Honfleur
Situated at the heart of Honfleur's historical centre, the duplex apartment "Mogador" is an ideal base from which to discover the many varied sights of this unique location.
The "Mogador" apartment nestles in a quiet street, minutes away from "Place Sainte Catherine" and just a few hundred metres from the "Vieux Bassin" (Old Harbour). With its generous proportions over 2 floors and high quality decor, it provides the perfect Honfleur "pied-à-terre" from which to launch a voyage of discovery.
Designed with passion and meticulous attention to detail, the 120m² apartment occupies 2 floors above the stained glass workshop created in 1979 by the landlord of the building.