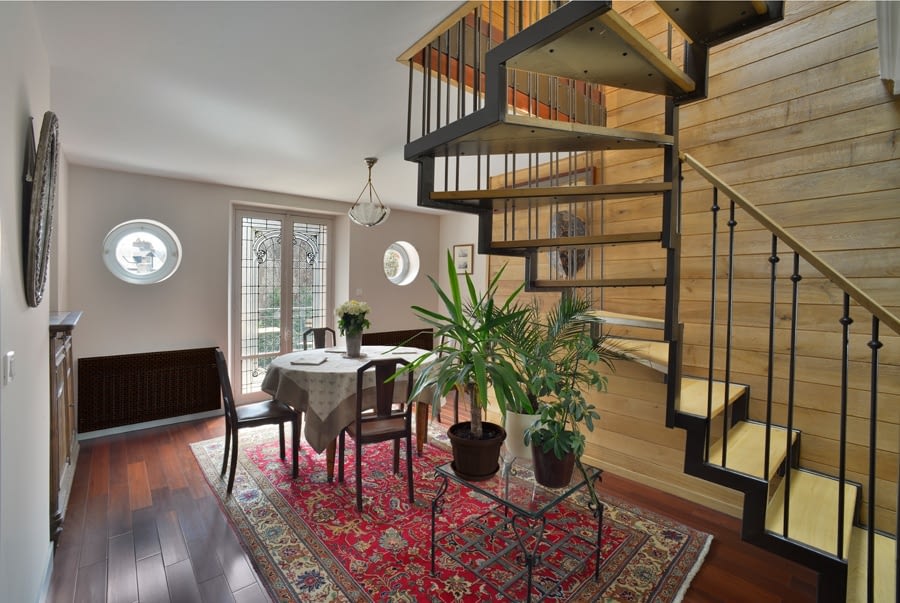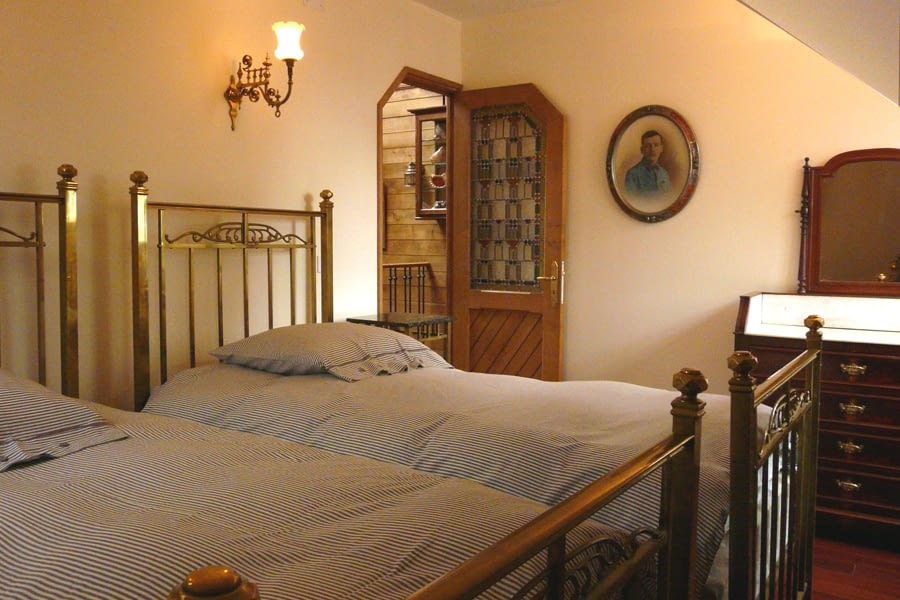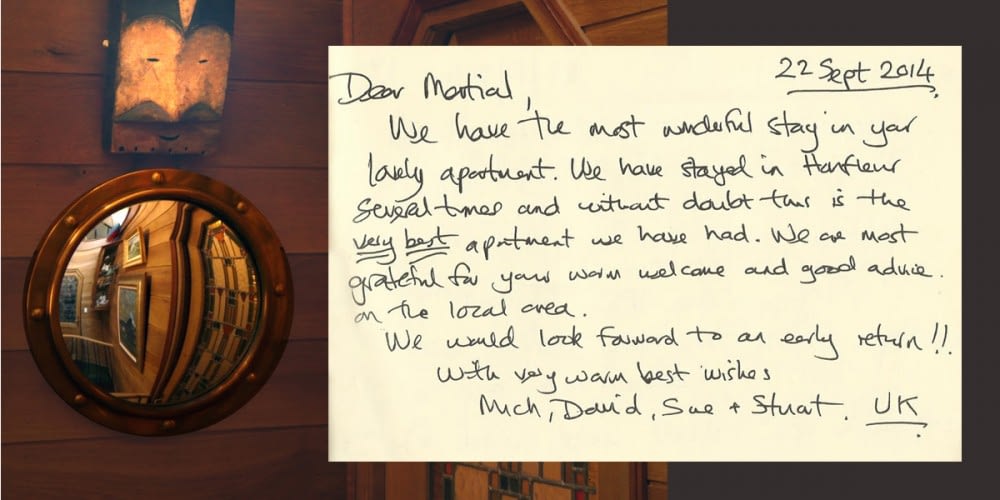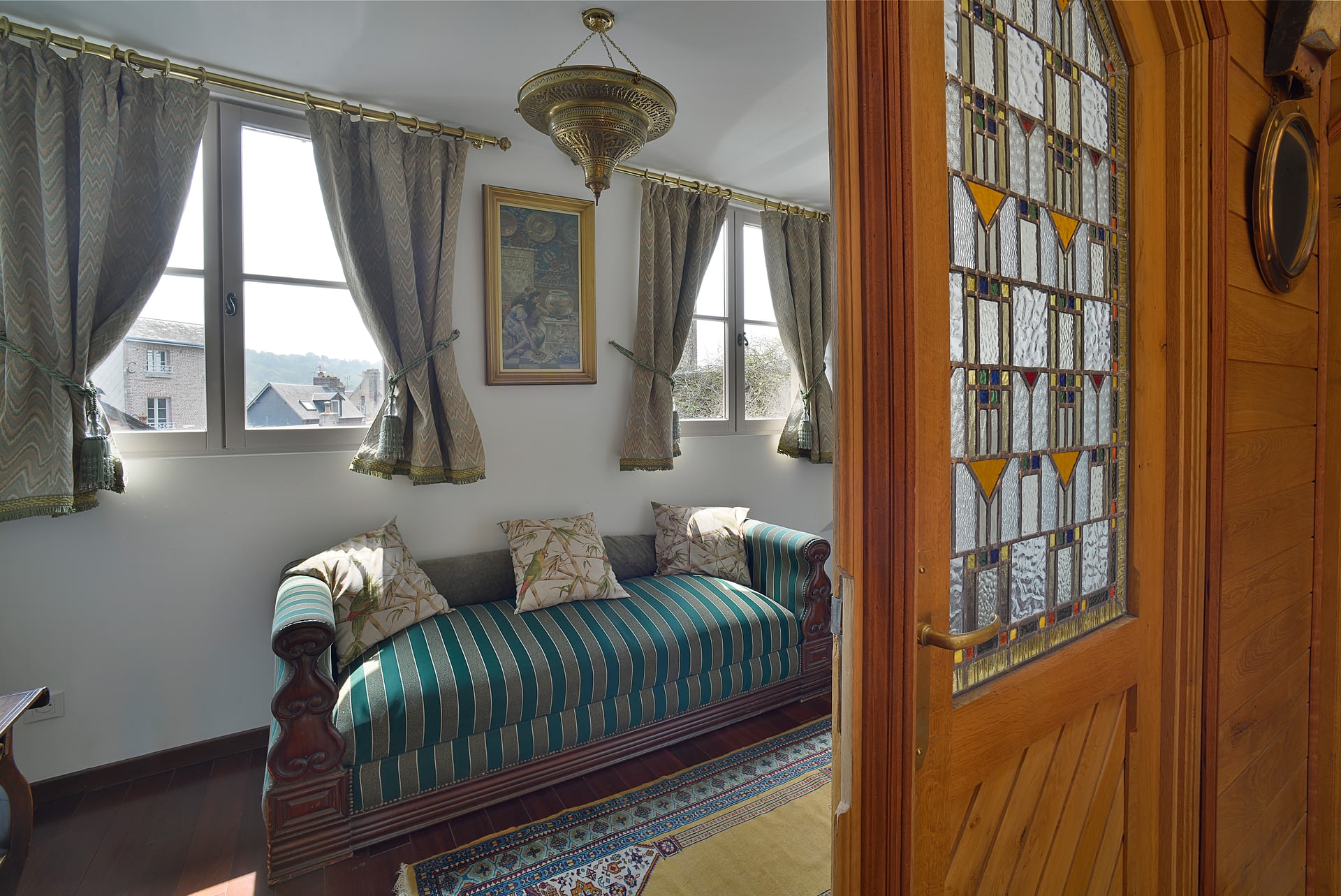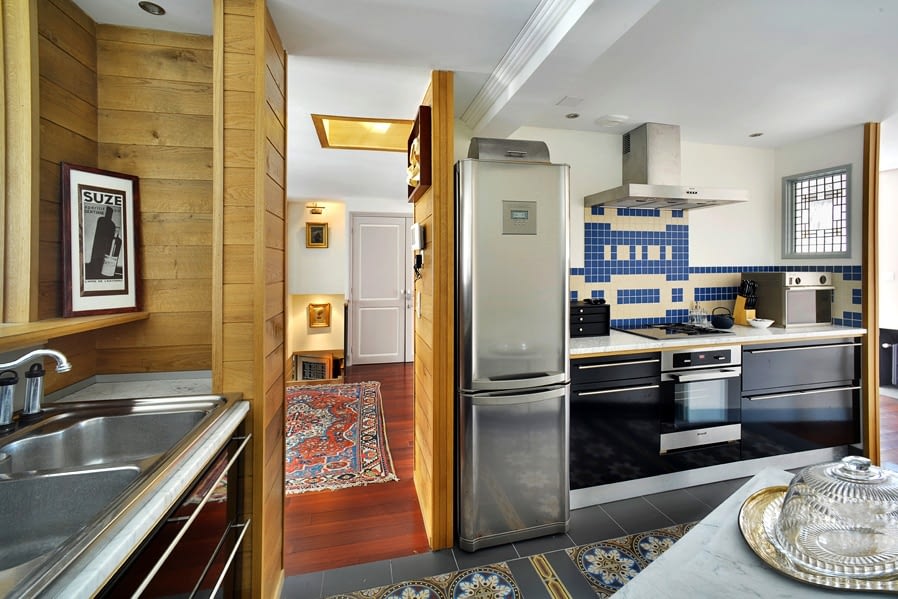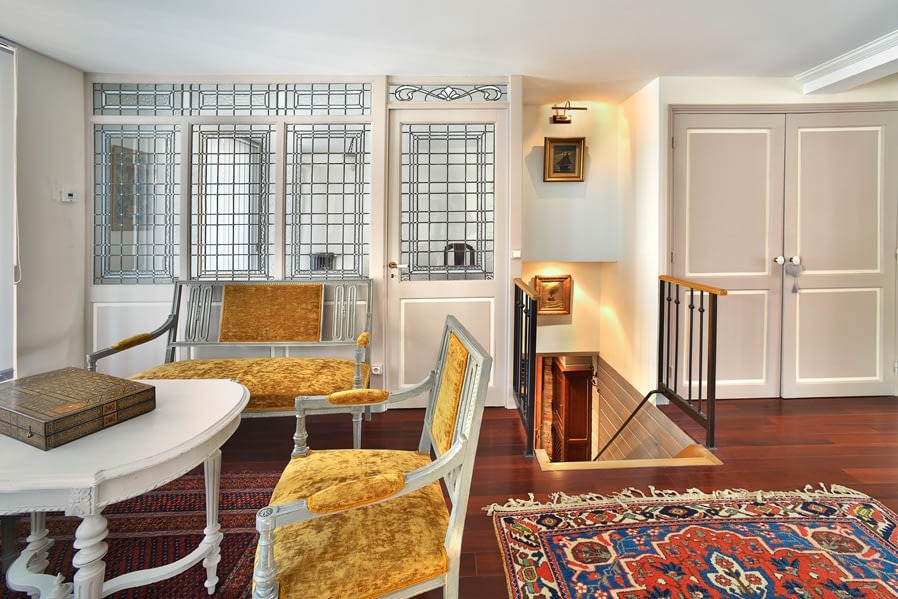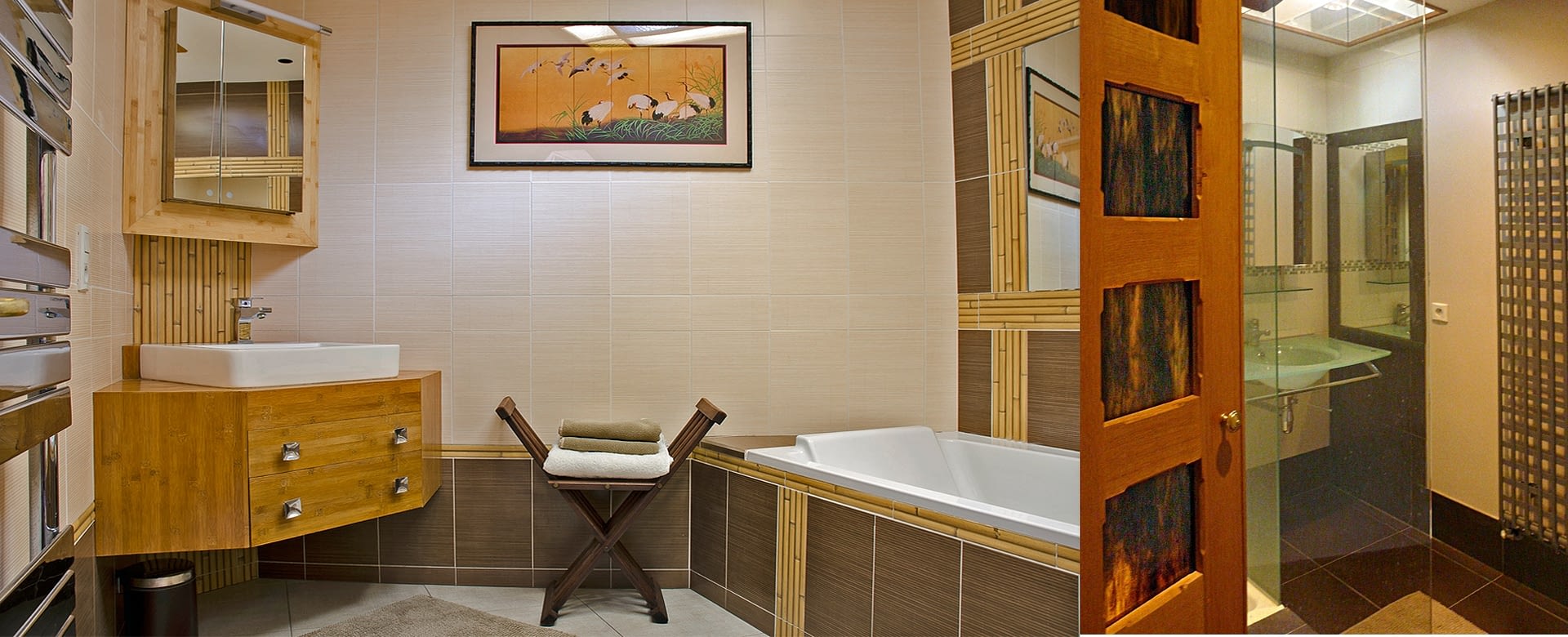 Espace repas et escalier.web
MOGACARTE011 e1464552542661
Salles d eaux panoramiques
Honfleur and surrounding area
The first written mention of Honfleur dates from the time of Richard III, Duke of Normandy, in 1207. From the 12th century the town was an important merchant port, trading mainly with England.
Situated less than a hundred metres from the "Mogador" duplex apartment, the "Vieux Bassin" and "Quai Sainte Catherine" are obvious destinations. Enchanting leisurely walks will take you along little picturesque narrow streets within the 37 hectares (91 acres) of the protected heritage area. Like the locals you will also be able to enjoy taking a stroll along the jetty on your way to the beach. 
The rich historical and artistic heritage of the town has been well preserved and highlighted, offering numerous museums and monuments, artists' workshops and studios as well as leisure activities for all ages.

Residing in Honfleur allows for excursions across the gently undulating countryside, rich with a high quality traditional habitat which remains, in parts, just as it was in the 18th century. 
A natural and traditional region of Normandy, the "Pays d'Auge" has received the prestigious award of "Land of Art and History".

The coastline is dotted with a number of seaside resorts which offer a whole range of nautical activities and, depending on the season, concerts, festivals and equestrian events.
About an hour's drive away, the Caen Memorial and D-Day landing beaches await you.